No .. it's not a wind up.
It's in Normandy. It's just opened.
It cost €5m (£4.2m) to construct and will be used by about 2,000 motorists a day during a two-year test period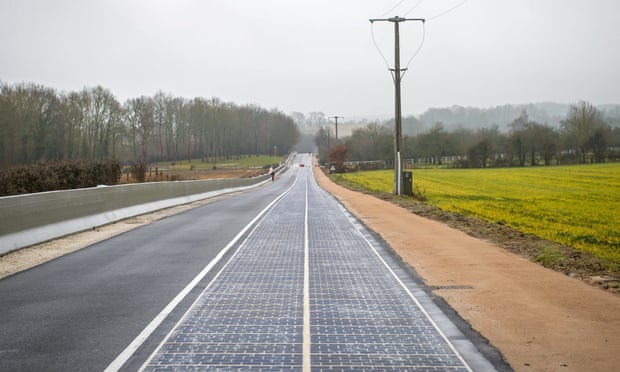 What about the traffic wear and tear?
What about seasonal variations ...like ice? Or snow?
I'm struggling with this. Is it as daft as it sounds?
https://www.theguardian.com/environment/2016/dec/22/solar-panel-road-tourouvre-au-perche-normandy